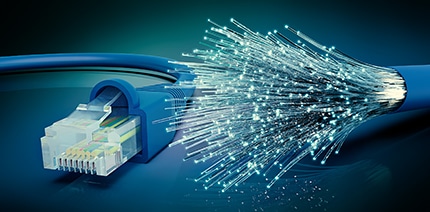 Fibre Optic
Newscom's Fibre Optic solutions provide unrestricted connectivity for telecommunication applications in data, voice and video.  This high speed technology broadens the options available to customers by providing an alternative bandwidth solution not available with copper solutions. Our range of fibre optic solutions include;
Multi / Single mode:
Indoor, outdoor, riser
Tight buffer, loose tube, Armour
OM1 / OM3 / OM4 / OS1 / OS2
Splice and direct terminations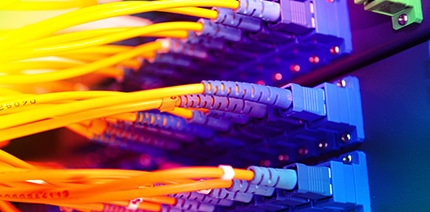 Networks
Newscom are qualified to design, install and support all kinds of communications networks. We understand that moving information to where it's needed, when it's needed, without interruption is the challenge facing today's organisations. We work with clients to understand their specific communications requirements, then engineer and install the most, reliable network infrastructure to meet those needs. The outcome is a reliable, secure network infrastructure that helps to facilitate better working practices and enhanced productivity for your business.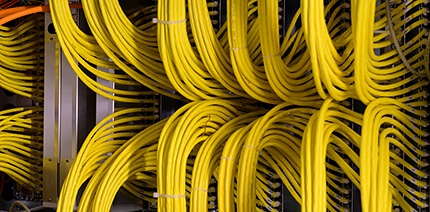 Structured Cabling
From initial design to final installation, testing and commissioning, Newscom has the knowledge and know how to create the right structured cabling solution for your business.
Systems design and installation:
Site Audits

Design Consulting
Installation Services
Cabling Solutions:
Data Cabling Systems

Telephone Systems Cabling
Fibre Optic Systems
AP Systems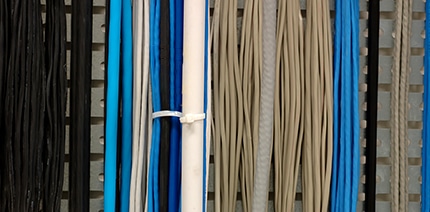 Data Cabling
Faulty, or poorly distributed data cabling can slow down networks and create inefficient communications that lead to employee "down-time".
Our certified installers are experienced in laying cable for the smallest business environment through to the largest office spaces with hundreds of drop points.
No matter how big or small the job, you can expect the right advice backed up by the highest quality cabling and workmanship to establish an efficient working environment.
Category 5E – Class D
Category 6 – Class E
Category 6A – Class EA
Category 7 – Class F
Testing
When it comes to network test equipment you won't find a better partner than Newscom.
Our extensive range of leading edge test equipment ensures you're always receiving and transmitting data correctly – no matter what network solution you are running.
Our low cost solution is backed in the field by our experienced technicians who know how to find the problem and fix it – quickly.
Our test equipment range includes the latest fluke testing equipment;
DSX-5000 / DTX1800, Cat7 and Fibre Test Heads
Fluke OTDR
Fujikura Splicer S50/60
All types of cable splicing, locating and test equipment.  this enables us to provide immediate response to install, locate or repair any type of communication cabling.
Fibre optic & copper cabling installation
Ethernet systems
Programmed maintenance
Support of Facilities Managers
Automated lighting control
UPS installation
Transportable building fit-out
Fire alarms
Nurse call systems
Security systems
Electrical services from meter to outlet
Distribution systems